How to use hot rollers correctly? (and some hairstyles)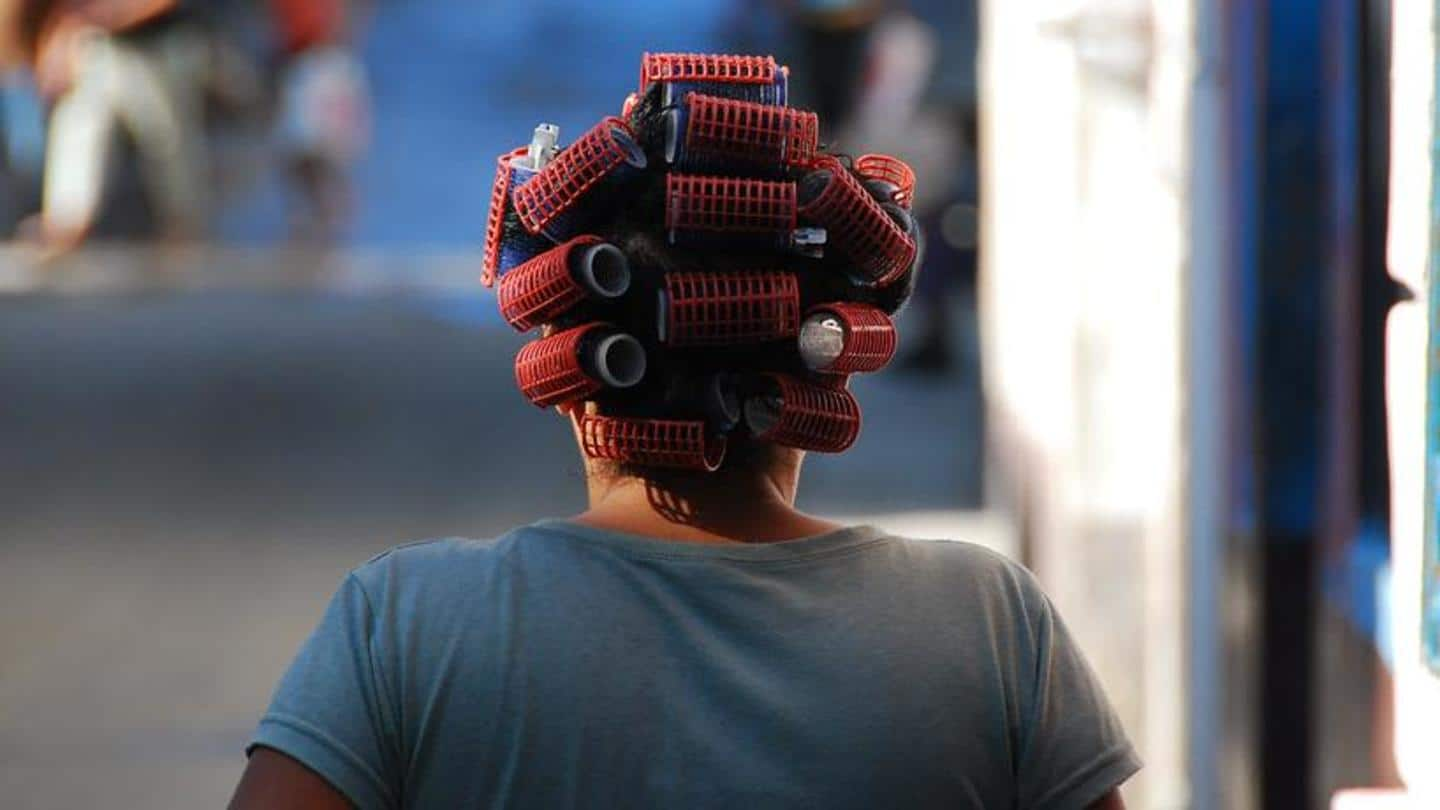 How to use hot rollers correctly? (and some hairstyles)
07 March 2022, 16:21
3 minute read
If you can't wait to sport pretty curls, then hot rollers are the perfect old-fashioned beauty tool that must be included in your styling routine.

The classic voluminous curl hairstyle is timeless and can be mastered with careful and proper use of your hot rollers.

You can also use them to create curls and beachy waves.

Read on to find out how.

Wash your hair and heat the rollers
Your hair should be completely dry and clean before you start using the hot rollers.

So, first wash your hair gently with a mild shampoo, then apply your conditioner while you plug in the hot rollers to heat it up.

Dry your hair properly and spray hair protectant spray on your hair to define your curls when you put the hot rollers on.

Part your hair and roll from the roots
Next, divide your hair into four large sections. One on top of your head, one on each side, and another on your back.

Secure each section with a hair clip until you put the rollers on. Then roll your hair up with the heated roller starting at the roots and secure with the roller pin.

Roll in different directions to avoid even curls.

Let the rolls cool then peel off
Don't make the mistake of removing the rollers too soon.

Let them stay on your hair and cool for at least 20 minutes before unrolling them to make the hairstyle last a long time.

After removing the rollers, run your fingers through your hair to fluff up the curls.

Don't brush your hair. Finish with a light hairspray to hold and hold the curls.

Inflatable ponytail and mermaid waves
Here are some of the hairstyles you can create.

If your ponytail looks thin, use hot rollers on the lower part of your ponytail to give the illusion of thicker hair.

If you want to sport mermaid waves, twist your hair with your fingers. Then, use the base hot roller and wrap the twisted hair around the rollers.

Bouncy waves and English hairstyle
If you want loose, bouncy waves, straighten your hair first using a mousse. Wrap each strand of hair with large rollers and roll all of your hair in the same direction.

Let them sit for 20 minutes and then remove them.

You can also create curls by rolling each side section of your hair in vertical rows using the smaller hot rollers.