This viral anti-frizz hair treatment is on sale for Prime Day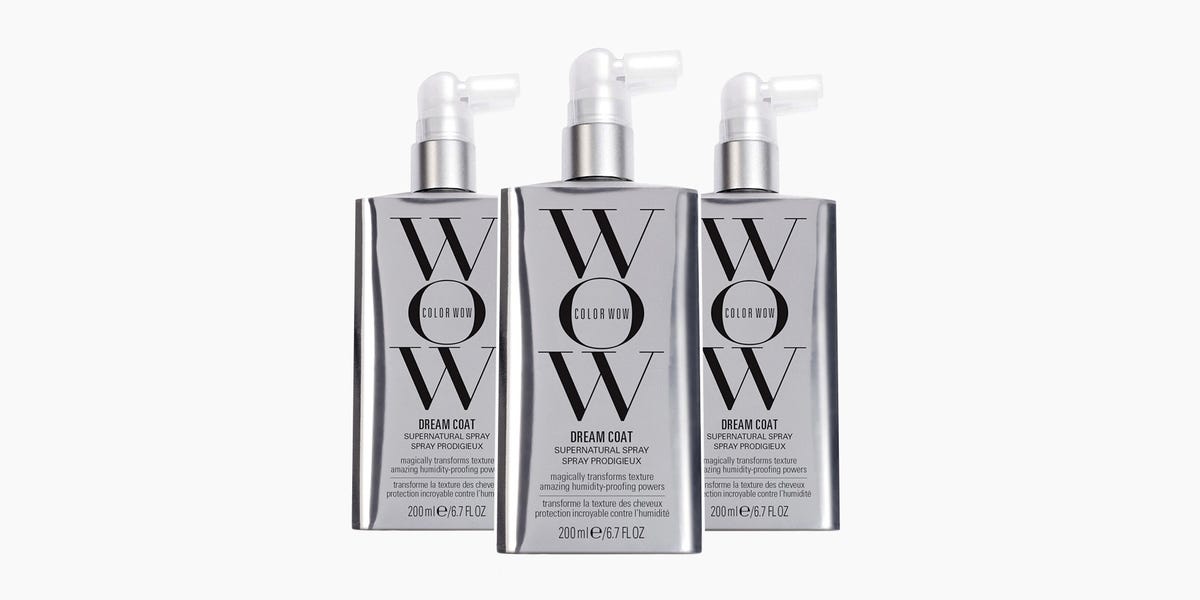 The latest hair trend is "glass hair", meaning hair so shiny and silky that it looks like a glass surface. It seems impossible, right? Well, not with the Color Wow Dream Supernatural Spray.
Now on sale for Amazon Prime Day, this spray is adored by Kim Kardashian's hairstylist Chris Appleton. It acts almost like a mini keratin treatment, adding shine while locking in moisture. Simply spray it on freshly shampooed hair, forgo any other styling products and treat yourself to an at-home blow-dry. And let me tell you: this stuff is a miracle for someone with fried, bleached, curly hair. I managed to go an entire week without washing my hair, and it never even got a little frizzy.
If that's not enough, here's more: Jennifer Lopez, the proud owner of some luscious locks, love this product. On TikTok, this product is quickly going viral, which means it's only a matter of time before it sells out completely.
And now, for two special days, you can get Color Wow Dream Supernatural Spray 30% off. Typically, it sells for $28. But on July 13, you can get it for just $19.60. That means you can spend the rest of the summer with glass-shiny hair that doesn't get frizzy in the hot, humid weather. And since today is the last day of Amazon Prime Day, you better act fast!
Tatjana Freund is a beauty business writer, covering makeup, skincare and haircare trends and products. She is a fan of vodka tonics and creepy Wikipedia pages.