Woman looking for hair extensions for business venture is forced to cash out to give armed threesome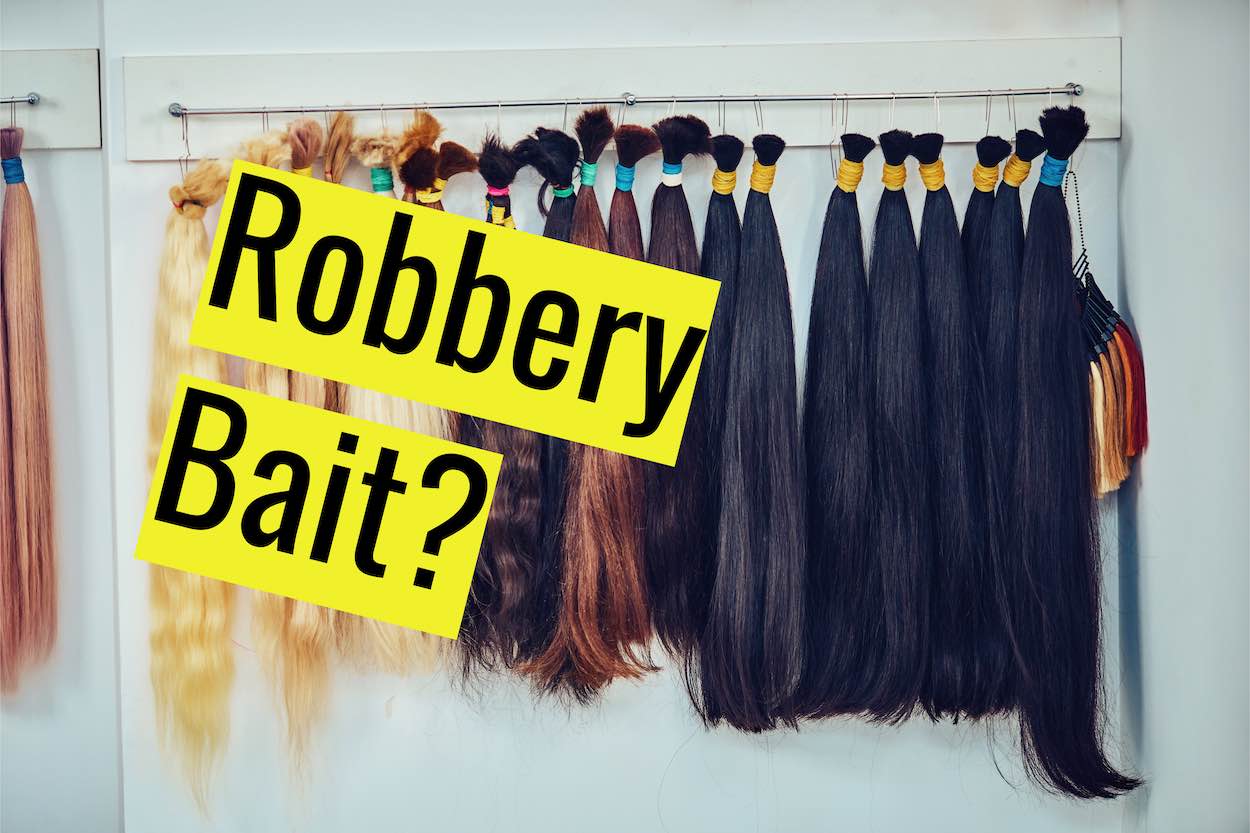 Fayetteville police are investigating an armed robbery that occurred when a woman encountered a potential business contact who, along with two accomplices, threatened her with a weapon. The woman told police she followed their instructions, withdrew money from her account and gave it to them as instructed.
Fayetteville Police Department spokeswoman Ann Marie Burdett said around 11:45 a.m. March 4, officers were dispatched to police headquarters to take a report of a suspected armed robbery.
Police met the complainant, who said she was robbed at gunpoint at Chase Bank on South Glynn Street.
"The complainant told police on February 26 that she contacted an unknown man through Instagram regarding the purchase of hair extensions so she could open a hair business," Burdett said. "The complainant said the unknown male subject told her that there was a special promotional sale for several units of hair. The complainant reported to the police that she told the complainant that she had no the money.
The woman told police the male subject said they could come to an arrangement, adding that the man asked her to deposit a check into his bank account, Burdett added.
Burdett said the complainant said the man asked for her banking credentials and she provided the information. The man then contacted the complainant a few days later to meet him at Chase Bank.
Upon arriving at the bank, "the complainant told police that the subject allegedly ordered her to come to his car parked on the south side of the building. The complainant said the alleged Instagram subject was in the driver's seat, that an unidentified black woman was in the front passenger seat and an unidentified black man was in the rear passenger seat, Burdett reported.
The complainant told officers she got into the rear passenger seat, adding that the male Instagram subject allegedly threatened her.
"The complainant said the man in the back passenger seat allegedly had a handgun in his pocket and asked her to come into the bank and withdraw the money from the account and give it to him. report," Burdett said. "The complainant said she complied and returned with the money, and (the subjects) left the area."
Burdett said the male Instagram subject was described as a black man, with dreadfully styled short hair with blonde tips.
The unidentified woman was described as a fair-skinned black woman with a red wig, wearing white shoes with diamond studs all over the shoes.
The male passenger in the back seat was described as a black man with no hair, about 5ft 10in tall, all wearing black clothing and a beanie-style hat that appeared to be a rolled-up ski mask, Burdett said.
The case was turned over to the Fayetteville Criminal Investigation Division for further investigation.